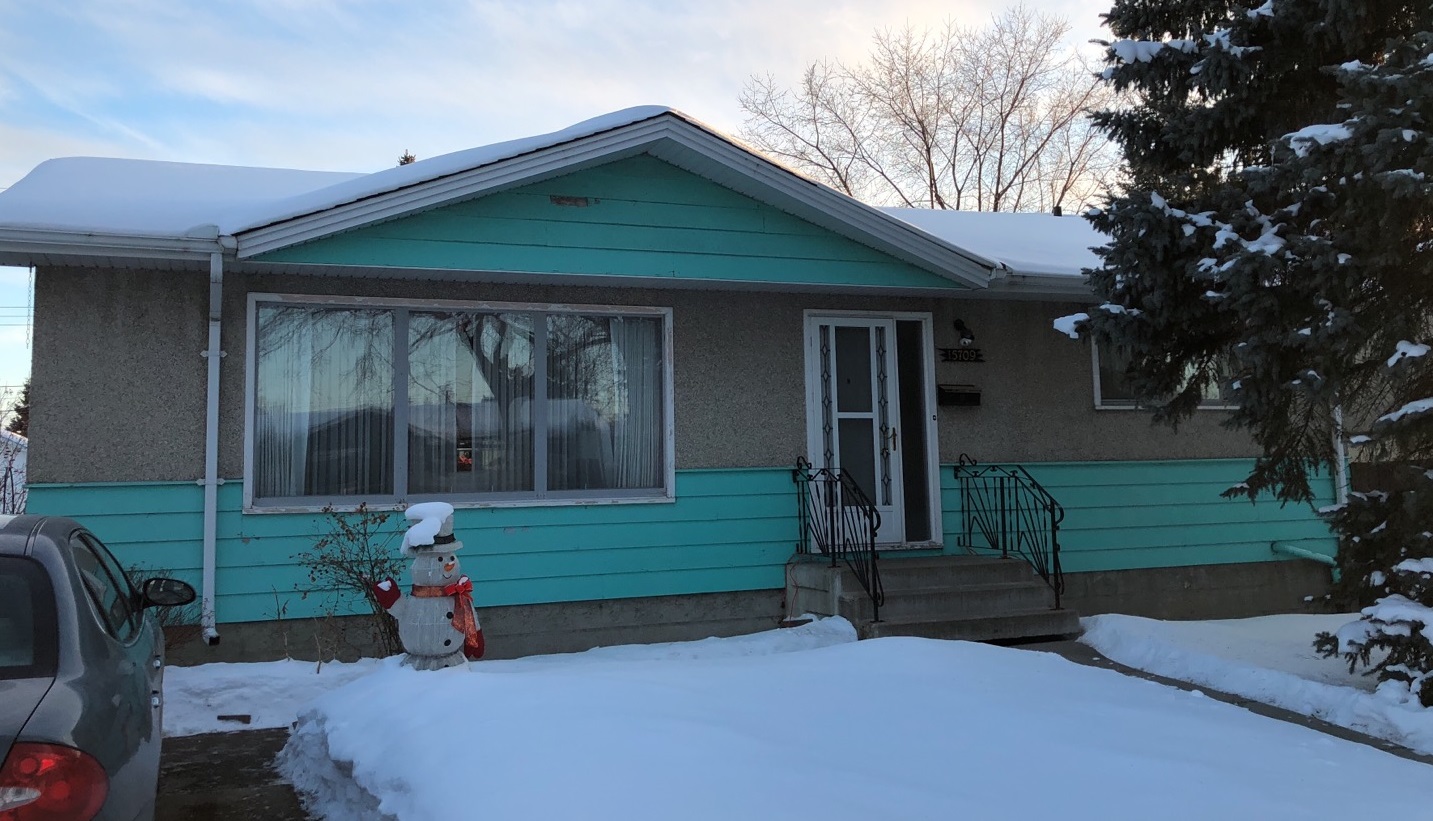 You don`t have to make a big change to make a big improvement...
Our customers in west Edmonton wanted to replace the wood siding on the house that had been their family home for decades. They selected Evening Blue HardiePlank siding with a 7" exposure at ground level for an updated look, with 5" HardiePlank in the front gable for a subtle accent. We cut back the window sills to install new ColorPlus HardieTrim boards in Arctic White, which will reduce maintenance for the homeowners for years to come.
When all was said and done, these homeowners were able to achieve a beautiful, cost effective, and low maintenance exterior by replacing just the wood siding and keeping their original stucco.